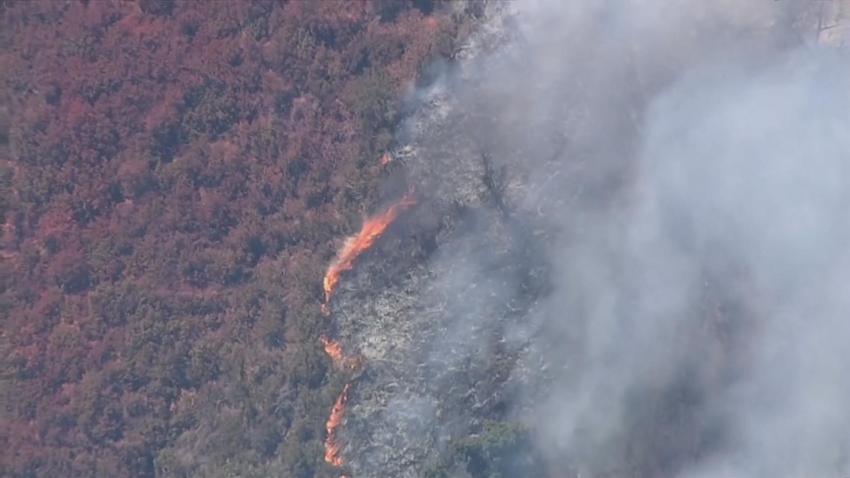 Biologists are nervously watching a Northern California wildfire in fear the flames may endanger dozens of endangered condors.
The Mercury News reports that none of the 82 California condors living in the Big Sur area has been killed by the two-week old Soberanes fire that's chewed through more than 84 square miles or 55,600 acres. As of Saturday, the flames were 40 percent contained, Cal Fire officials said.
But the blaze has wiped out one of six feeding stations and is about eight miles away from three nests containing young condor chicks.
Kelly Sorenson, executive director of the Ventana Wildlife Society, hopes they won't have to go in and rescue the months-old chicks still being fed by their parents.
Federal biologists started breeding California condors in the 1980s in a bid to save the majestic bird from extinction. Last year there were 435 condors in the world.
The spread of the fire has resulted in one fatality and the destruction of 57 homes, according to state fire officials. The California Department of Fire Protection has ordered the evacuation of anyone living between Cachagua and Nason Road. People who live in the White Rock area, however, were allowed to return home.
Copyright AP - Associated Press