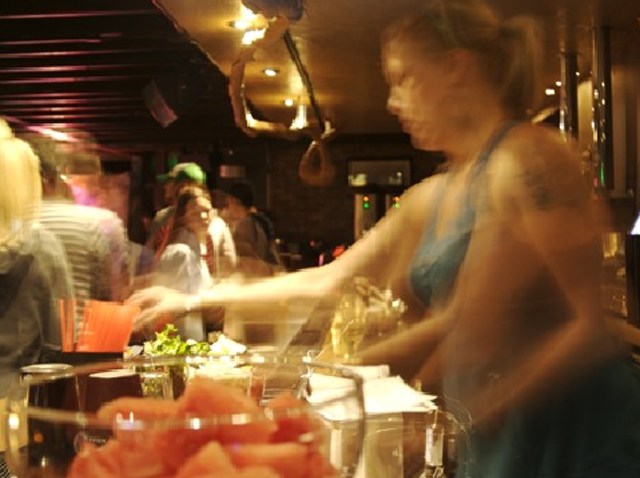 Hungry but can't afford a good meal? Then Poleng Lounge in San Francisco is the place for you this week.

The Asian fusion restaurant in San Francisco's Western Addition neighborhood will be serving an economy buster menu through this Friday. The first 50 people to show up at the usually pricey and crowded lounge for lunch will enjoy a meal on the house.

The free promotion is to draw up interest for the restaurant recently launched lunch menu, which features everything from spicy pork chops to Thai-style tofu chow mein and curry rice.

This is also not some attempt by the restaurant to toss out some bad food. According to Yelpers the Poleng Lounge is where "street food meets tapa-style" and "one of the most unique restaurant-lounge hybrids" around. Lunch is served from 11 a.m. to 4 p.m.

If you're too lazy to wait in line but still want free food, you can score free pupusas by friending Panchita's #3 on Facebook. How's that for a friend with benefits?