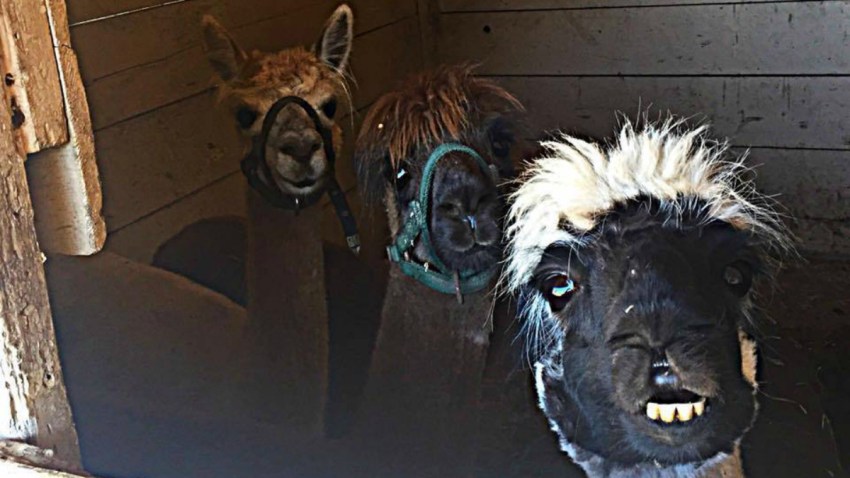 At least 20 stray horses and three loose alpacas – and a bunch of other dogs and farm animals – are now in the care of Santa Cruz County animal care workers after they ran away from the raging Loma Fire.
"They get pretty riled up," said Jen Walker, programs and development manager for the Santa Cruz County Animal Shelter. "It's best to make things as normal as possible, if you're forced to evacuate."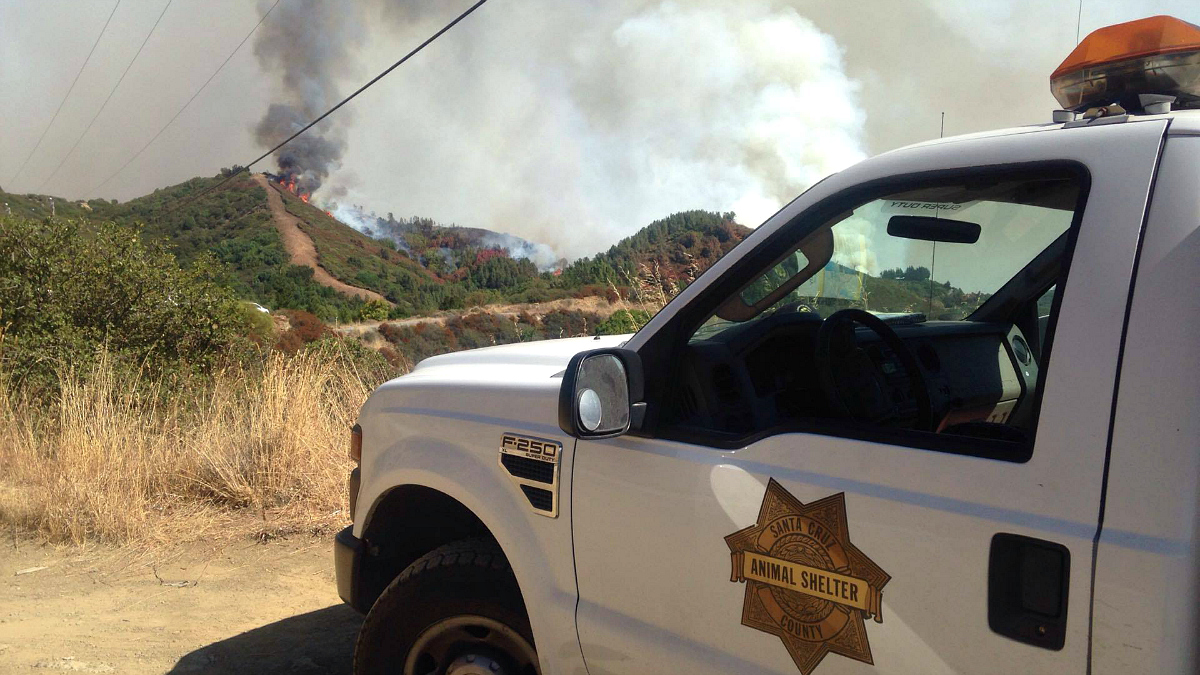 Animal owners can come to three places to find their runaway four-legged friends:
There are at least 20 displaced horses staying at the Graham Hill Showgrounds at 1145 Graham Hill Road in Santa Cruz. The Santa Cruz County Equine Evacuation Unit has been assisting with these horses.
Three alpacas and other farm animals are being held at the Santa Cruz County Fairgrounds at 2601 East Lake Ave. in Watsonville.
Small domestic animals such as dogs, cats and rabbits are being held at the Santa Cruz County Animal Shelter, at 2200 7th Ave. in Santa Cruz.
Owners should arrive at these areas in person to visually identify the animals before bringing them home. Walker said some of the animals fled from Santa Cruz County, and others fled from Santa Clara County.
As of Wednesday, the Loma Fire had charred 2,250 acres of rugged terrain in the Santa Cruz Mountains.
The Santa Cruz Community Emergency Response Team is hosting a "Dangers in Paradise" disaster preparedness fair from 10 a.m. to 4 p.m. at the Home Depot, 2600 41st Ave. in Soquel. For tips on keeping animals safe during a fire, click here.