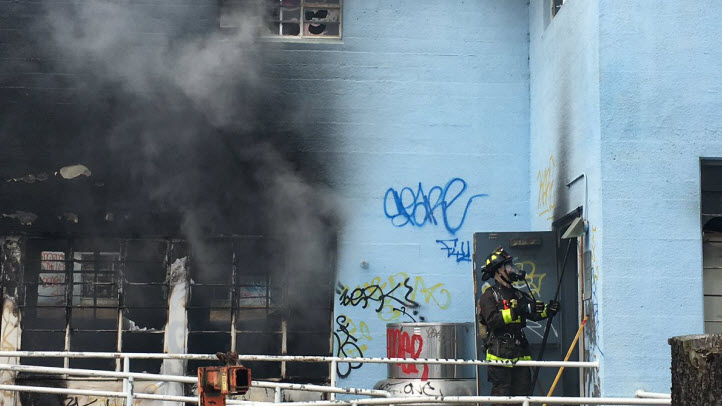 A firefighter was injured in a fire on Saturday morning at an abandoned school in San Francisco's Portola neighborhood, fire officials said.
The one-alarm fire was reported at 10:53 a.m. at 456 Cambridge St. The school was described as a two-story concrete building.
The fire was under control at 11:13 a.m. According to fire officials, the firefighter is in stable condition.
People were asked to avoid the area.
No further details, including the cause of the fire, were immediately available.
#042217WF2 UPDATE our injured firefighter will be okay and was treated on scene. #yoursffd @SFFFLocal798 pic.twitter.com/UKoedLqYOj — San Francisco Fire (@sffdpio) April 22, 2017
#042217WF2 UPDATE FIRE UNDER CONTROL 1 Firefighter injured (stable) NO DISPLACED UNDER INVESTIGATION 1113 am pic.twitter.com/eZlr80pWj3 — San Francisco Fire (@sffdpio) April 22, 2017
#042217WF2 UPDATE OUR CREWS HAVE COMPLETED A SEARCH WE HAVE NO VICTIMS NO INJURIES HEAVY FIRE 1st Floor making progress pic.twitter.com/4y4Veonkdr — San Francisco Fire (@sffdpio) April 22, 2017
#042227WF2 UPDATE 2 story vacant commercial building heavy fire 1st floor AVOID AREA PIO ON SCENE pic.twitter.com/c0lappEX3W — San Francisco Fire (@sffdpio) April 22, 2017
Copyright BAYCN - Bay City News