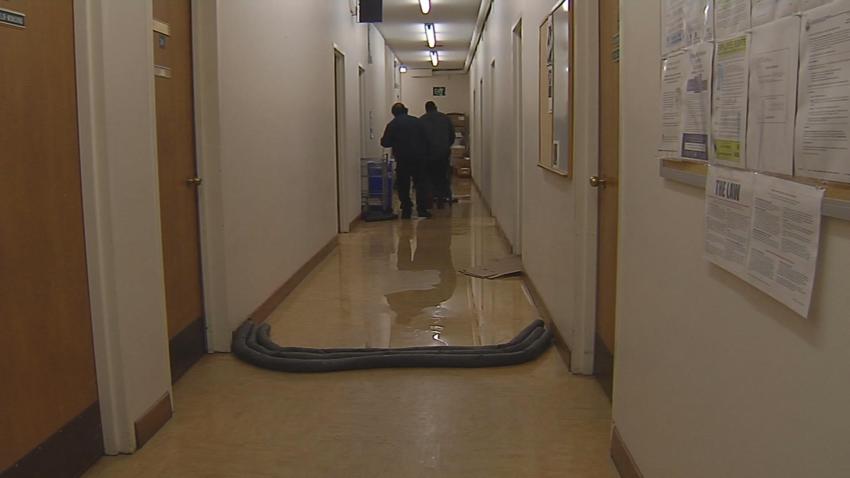 Employees in the San Francisco District Attorney's Office remain in temporary spaces this week while a cleanup of a sewage leak at the Hall of Justice continues, officials said Thursday.
The leak from pipes in the aging building on Tuesday sent foul-smelling water raining down on furniture, files and employees in 10 offices on the third floor.
It also affected areas including the second floor library, break room, hallways and a copy and printer area, according to the DA's office.
Around 30 employees were evacuated due to the leak, and those affected are working out of temporary spaces.
The city administrator has agreed to hire a third party cleanup service specializing in sewage remediation to make sure the cleanup is handled properly, according to the DA's office.
The office has also asked the Department of Public Health to oversee the cleanup work.
Cal/OSHA is investigating the incident, a spokeswoman said Thursday.
The Hall of Justice is a South of Market building dating back to the 1950s that houses criminal courts, a jail, the medical examiner's office and the DA's office. The building is known to be seismically unsafe and plagued with issues including frequent leaks, mice and asbestos.