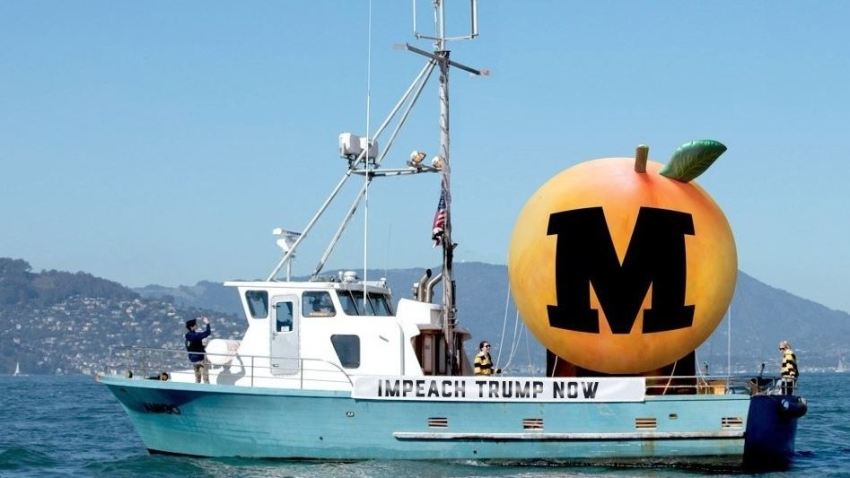 A group that sailed an inflatable Trump Chicken around Alcatraz on President's Day last year is planning to launch a giant peach to cruise the Bay on July 4.
The 20-foot peach with a large "M," along with the banner "Impeach Trump Now" will set sail on Independence Day to coincide with the president's planned July 4 address at the Lincoln Memorial, organizers said.
The group, Trump Chicken SF, has launched a GoFundMe page to help pay for their latest endeavor, saying "new times call for new inflatables."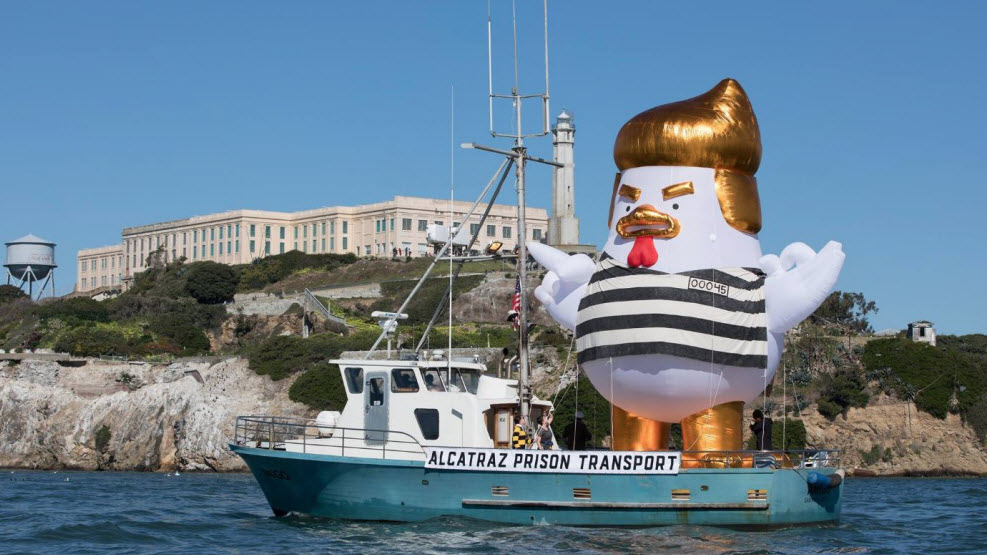 They have raised more than $800 as of Saturday toward a $5,000 goal, to both rent a boat and pay for the new inflatable.
"We've designed M-Peach especially for Independence Day knowing that a majority of Americans want to be independent of Trump, and the quicker the better," according to the GoFundMe page.
The M-Peach will depart from Fisherman's Wharf and slowly sail south along the bay front, organizer Danelle Morton of Trump Chicken SF said Friday.
On President's Day in 2018, the Trump Chicken sailed around Alcatraz in a "Prisoner 00045" striped shirt.
Copyright BAYCN - Bay City News