UPDATE: Cosmo DiNardo waived his preliminary hearing during a brief appearence.
Two cousins charged with killing four young men on a farm in Bucks County, Pennsylvania, in early July will be in court Thursday for separate preliminary hearings, previously postponed.
Cosmo DiNardo and Sean Kratz, both 20, each face multiple counts of criminal homicide and conspiracy to commit homicide, according to court records. DiNardo is charged with all four of the slayings while Kratz is charged on three.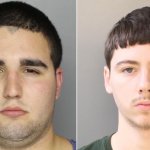 DiNardo allegedly admitted to authorities that he was involved in killing all four men between July 5 and July 7. They were identified as Dean Finocchiaro, 19, of Middletown Township; Mark Sturgis, 22, of Pennsburg, Montgomery County; Tom Meo, 21, of Plumstead Township; and Jimi Taro Patrick, 19, of Newtown Township.
DiNardo is set to appear via video at 11 a.m. Thursday while Kratz is expected to appear in person at the Bucks County Courthouse in Doylestown at 1:30 p.m., the Bucks Cuonty District Attorney's Office said.
Attorney Neils Eriksen, of Langhorne, declined to comment specifically on the proceedings.
Both men are being held without bail.
[PHOTOS]Timeline: Murder of Four Young Men in Bucks County, Pennsylvania
DiNardo lawyer Michael Parlow previously said his client gave a "full confession" to police days after an investigation led to DiNardo's arrest after the grim discovery of four bodies at a farm in Solebury.
Investigators believe the victims were killed at the 70-acre property owned by the DiNardo family. It is a few miles outside of the borough of New Hope on the Delaware River.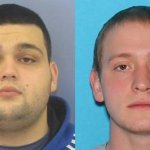 Patrick was shot to death by DiNardo on July 5 as the two were alone on the farm, according to the affidavit. DiNardo told authorities that he and Patrick had arranged to meet on the farm for a marijuana drug deal, but once Patrick had arrived, DiNardo fatally shot him instead. He said he used a backhoe to dig the hole in which he buried Patrick's body.
The other three victims were killed July 7 in two separate incidents at the farm, both of which were under the guise of a drug deal, according to the criminal affidavit.
Kratz and DiNardo had planned to rob Finocchiaro after luring him to the farm, but instead Kratz shot him in the head, the affidavit said. Later in the day, Kratz and DiNardo met up with Sturgis and Meo and shot them to death in a similarly sudden manner, the charging document said.
After killing Finocchiaro, Sturgis and Meo, DiNardo and Kratz put their bodies into a large container — what DiNardo called a "pig roaster" — and burned them using gasoline, according to the affidavit.
All four men's remains, however, were found by law enforcement in a common grave on the property.