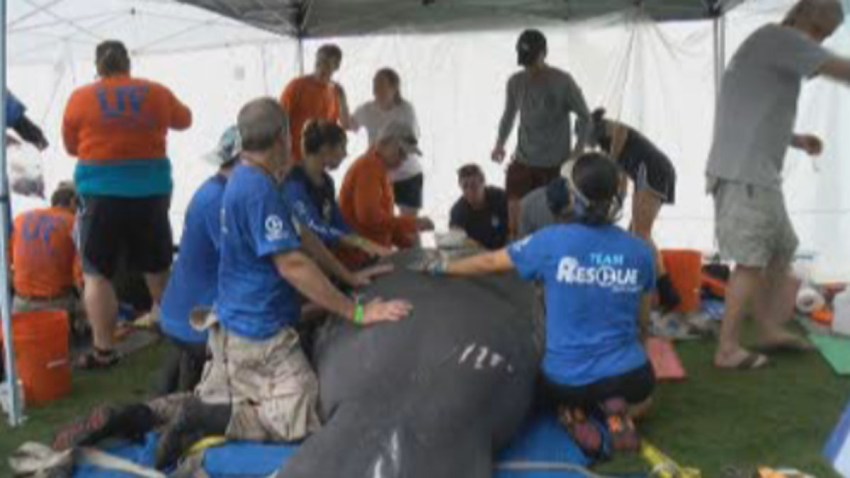 A group of manatees displaced by Hurricane Hermine are heading home.
It's been nearly two weeks since the six manatees were left stranded in a pond at a golf course in Citrus County on Florida's Gulf Coast.
The four adults and two calves were swept in to the pond by flood waters that receded too quickly.
Florida Fish and Wildlife Conservation Commission workers and volunteers showed up Thursday to help move the manatees back into the Gulf, but it was no easy feat. FWC said one of the manatees was one of the largest they've ever seen, weighing in at more than 1,400 pounds.
Each manatee underwent a health assessment before being returned to the water.