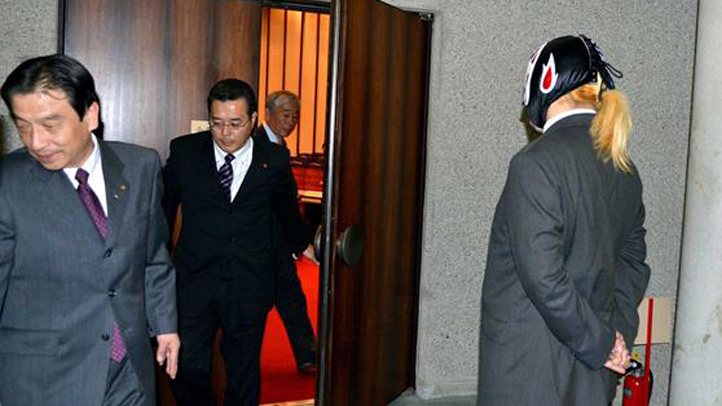 A signature mask may have won a Japanese pro wrestler-turned-politician his votes — but it could put his political career at risk.

Skull Reaper A-ji, 44, a former professional wrestler, has been banned from attending his local city council meetings for refusing to take off his wrestling mask, the U.K.'s Telegraph reported.
The other members of the Oita city council decided that A-ji would not be allowed to attend council meetings in his mask, saying his wearing it violates council rules.

However, A-ji doesn't plan on removing his mask anytime soon.
"People find it easy to come up and talk to me because I have a mask on," he told local newspaper Nishinippon Shimbun.

"If I take my mask off, I'm an entirely different person," he told Nikkan Sports.
A-ji was elected to his seat in the city of Oita last month after campaigning in his mask for education reform and improved social welfare facilities, according to the Telegraph.

Skull Reaper is not the first masked politician to be elected in Japan. Two former professional wrestlers — known as Super Delfin and The Great Sasuke in their previous jobs — were elected in recent years and faced similar criticism, the Telegraph reported.