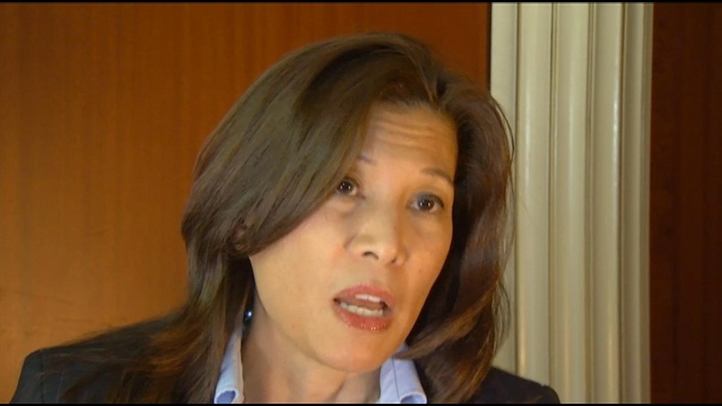 It's official. California's courts are in crisis.
Joe Dunn, a former state senator from Orange County who is now executive director of the California State Bar, puts it this way: "Our state judiciary is being economically starved to death. We're at a point where it's reasonable to ask whether recovery is even possible."
Dunn's comments reflect a legitimate worry about California's aging courts, already groaning with a top-heavy caseload, and whether more cuts will bury the notion of timely justice.
When it comes to Gov. Jerry Brown's proposed $8 billion budget cuts, most of the attention goes to public education, universities, and social service programs like Medi-Cal and child care.
That's understandable. Teachers are popular. Lawyers are not.
But the court crisis, while not as visible, should be distressing to anyone who values the idea of access to the courts.
"The proposed cuts to the judicial branch are both devastating and disheartening," said state Supreme Court Chief Justice Tani Cantil-Sakauye. "They will seriously compromise the public's access to their courts and our ability to provide equal access to justice throughout the state."
Consider the logjam that now exists. More than a million civil lawsuits are filed every year in California. And those take a back seat to criminal cases.
Now, with courts looking at layoffs and closing courtrooms, it's not hard to imagine how bad the backlog of cases is going to get.
Last year, California's courts were cut by $350 million. This year, the governor is proposing another $540 million cut, stopping construction of projects to replace rundown court buildings.
There are plenty of complaints about spending cuts out there, but the financial ruin the courts find themselves in deserves some long-overdue attention.
Kevin Riggs is an Emmy-winning former TV journalist in Sacramento. He is currently Senior Vice President at Randle Communications.
Send us your thoughts via Twitter @PropZero or add your comment to our Facebook page.