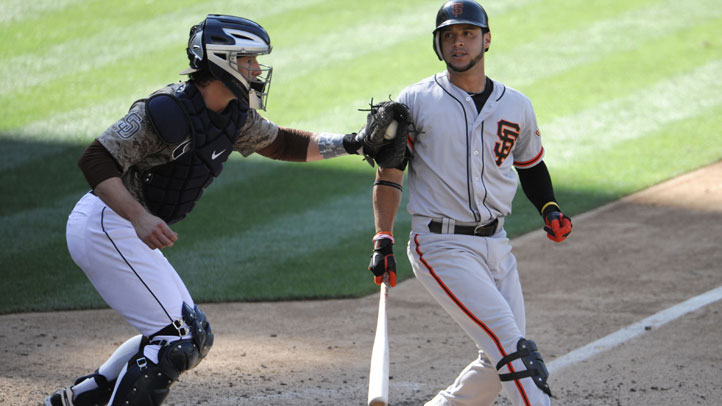 With Melky Cabrera down for the count thanks to his 50-game suspension, things are getting mighty thin for the San Francisco Giants in the outfield.
Gregor Blanco is the only answer for the Giants in left field as his replacement, and while Blanco's had some nice stretches this season, he's certainly no guarantee to kill it. In fact, since August 13, when he began seeing regular time, Blanco's just 4-for-17.
The Giants need more, which is why, according to Bruce Bochy speaking with Jim Bowden on Sirius XM, Brian Sabean is out on the prowl for some left-field help.
"[It's] fair to say we're looking for help in left field," Bochy told Bowden on Tuesday. "Brian is working on it now."
And at the same time, Nick Cafardo of the Boston Globe reports that Sabean said "all's quiet" on the front for the Giants adding a hitter right now.
But that's also something that could change in the near future depending on who becomes available either on waivers or out on the market.
Sabean's been pretty proficient in years past with picking up hitters -- Cody Ross much? -- who aren't expensive and who can at least contribute.
It sure didn't look like that would be an issue in 2012, given the way that the Giants lineup appeared to be coming together as the season progressed and the division race heated up.
But Melky's suspension changed everything, and as a result, Sabean is out there looking. Don't be surprised if the Giants, who are now in first place in the NL West, ultimately decide to make some sort of play for a hitter before it's all said and done.