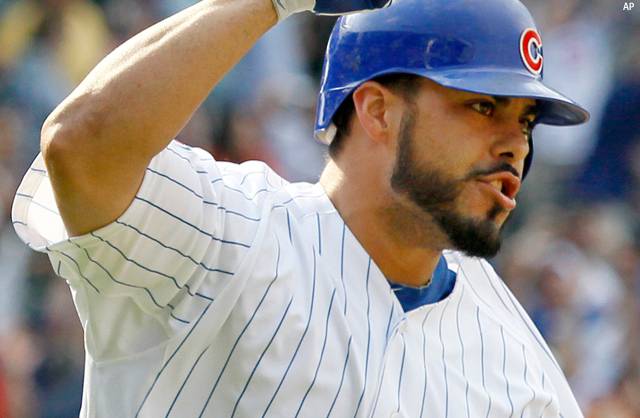 Pinch-hitter Geovany Soto's three-run homer capped a four-run 13th inning and sent the Chicago Cubs to a wild 5-2 victory over the San Francisco Giants on Thursday.
Soto's drive finished off an eventful day for the Cubs. Starter Carlos Zambrano left in the second inning because of soreness in his lower back, then Aramis Ramirez hit a tying home run in the ninth off San Francisco closer Brian Wilson.
The Giants were leading 2-1 after a solo shot by Pablo Sandoval in the top of the 13th off John Grabow (1-0), but the Cubs struck back in the bottom half against Ramon Ramirez (2-1).