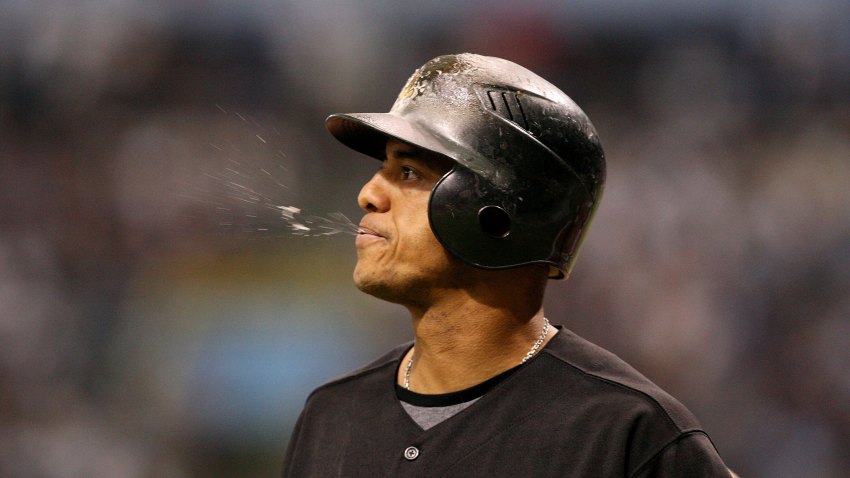 The World Series champion San Francisco Giants made another trade in their push to return to the playoffs, acquiring veteran infielder Orlando Cabrera from Cleveland on Saturday.
On Thursday, San Francisco acquired slugging outfielder Carlos Beltran from the New York Mets for pitching prospect Zack Wheeler.
Giants general manager Brian Sabean has been busy again, just as he was in making a handful of risky moves last summer and late in the 2010 season that paid off with the franchise's first championship since moving West in 1958.
The 36-year-old Cabrera is joining his ninth team since 2004. He is expected to take over as San Francisco's regular shortstop with Miguel Tejada on the disabled list until at least Thursday with a
lower abdominal strain.
``He is a proven winner,'' manager Bruce Bochy said of Cabrera.
``With Miguel, one of our shortstops going down, we felt like we needed an experienced shortstop who could go out there every day.
He was available. It worked out well for us.''
Minutes after their dramatic 5-2 win over the Kansas City Royals, the Indians announced they had dealt Cabrera in exchange for Triple-A outfielder Thomas Neal.
It was the smaller of two trades pulled off by the Indians the night before the non-waiver trade deadline, though they had yet to confirm a swap for Colorado Rockies right-hander Ubaldo Jimenez.
The ace was pulled from a start in San Diego and said he was heading to the Indians.
Cabrera batted .244 with four home runs and 38 RBIs in 91 games for Cleveland. He scored the tying run as a pinch runner against the Royals.
The 23-year-old Neal hit .295 with two homers and 25 RBIs in 60 games at Triple-A Fresno. He went on the disabled list with a left hand bruise July 17.
The Giants value Cabrera as much for his pedigree as they do for his ability, Bochy said. The 15-year veteran has made six trips to postseason, including last year, when he helped the Reds to their first division championship and postseason appearance in 15 years.
He left after the season and signed as a free agent with the Indians.