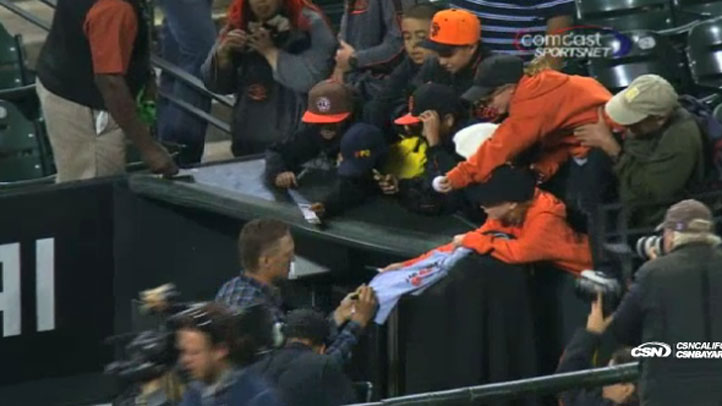 On Tuesday, the Giants traded for outfielder Hunter Pence, acquiring him from the Phillies for Nate Schierholtz and two minor-league players.
Because Pence was traveling from Philadelphia to San Francisco and didn't leave until around 2 p.m. ET, it was impossible for him to get to AT&T Park before the game (a win, finally!) started.
But during the broadcast, CSN Bay Area cut to a black towncar pulling up to the ballpark. Inside? None other than Pence himself. And after the game had ended, the newest Giant took a stroll inside the park, met fans and hung out with his new teammates.
It's funny -- he's been traded twice in the past two years and clearly he didn't want to leave Philadelphia when the deal happened. He was happy there. So you can see some hesitation on his face at first as he's walking into the park and hearing his name, but at the same time, the dude started looking pretty comfortable pretty quickly in San Francisco.
Hopefully that comfort impacts his performance on the field, in a positive way.
Oh, and also funny: the threatened beer shower that Pence was going to get.