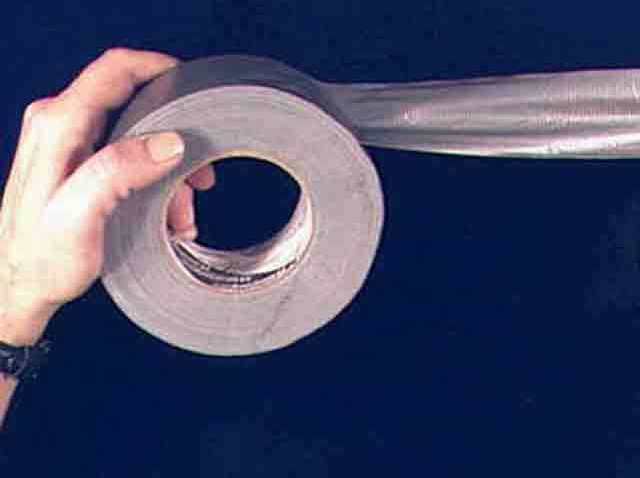 Consumer Reports says the iPhone 4 has big reception problems. They are enough to cause the publication to not recommend a purchase. Consumer Reports even has a MacGyver-type fix for the problem. The magazine recommends using a little duct tape on the lower corner of the phone. You can see that demonstrated in the below video about :50 second in.

After the iPhone 4 went on sale in June, buyers immediately started complaining that holding the gadget a certain way could cause calls to drop.

Apple has said that any phone will lose signal strength when gripped in certain ways. It said the iPhone 4 seems to show a larger drop because it has been using a faulty formula to decide how many signal bars to show. The company has not responded to the Consumer Reports report as of Tuesday morning.

But Consumer Reports says it tested several phones that use AT&T Inc.'s network, and only the iPhone 4 seemed to have the reception issue.
Consumer Reports says the iPhone 4 will not be marked "recommended" on its updated smart phone ratings list because of this problem.
"Our findings call into question the recent claim by Apple that the iPhone 4's signal-strength issues were largely an optical illusion caused by faulty software," Mike Gikas of Consumer Reports wrote in a blog post Monday. "The tests also indicate that AT&T's network might not be the primary suspect in the iPhone 4's much-reported signal woes."
The magazine says when your finger or hand touches a spot on the phone's lower left side, the signal will often degrade enough to cause you to lose the connection.
NBC's Scott McGrew says the bigger takeaway on the report is that CR did extensive testing, which is documented in its video, on the way in which the iPhone receives it signal. That testing says conclusively the iPhone's problem is in the antenna. This runs counter to Apple's claims that the signal loss is an "illusion" caused by faulty software.
While people had blogged about the problem and posted YouTube video showing the signal loss, no one had actually run it through testing equipment til now.
Bottom line, according to McGrew, it that someone's not being totally truthful. Remember Apple once said its CEO was so thin because he had the flu.
Copyright AP - Associated Press