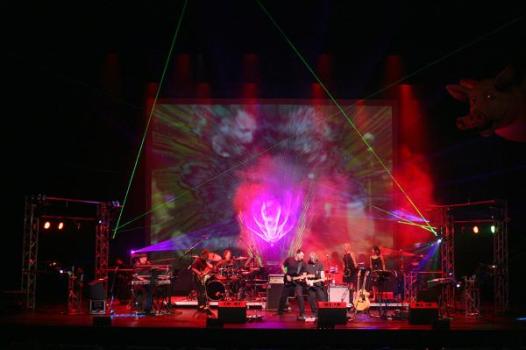 Courtesy of House of Floyd
House of Floyd performs Pink Floyd's Pulse at Yoshi's on February 7.
San Francisco has many cover bands, but House of Floyd is one with a unique mission. The group's mission is to emulate Pink Floyd's best live performances, when the classic rockers veered from the recorded arrangements and had a lot of fun.
On Feb. 7 at Yoshi's, House of Floyd will cover Pink Floyd's Pulse as it was performed at Earls Court in London in 1994. This doubles as a greatest hits show since the live double album contains Floyd classics including "The Wall," "Comfortably Numb" and the entire Dark Side of the Moon album. Tickets are $24 for Pulse part 1 at 8 .m., $18 for Pulse part 2 at 10 p.m., or $35 for both shows.
Check out House of Floyd's rendition of "Comfortably Numb" below: