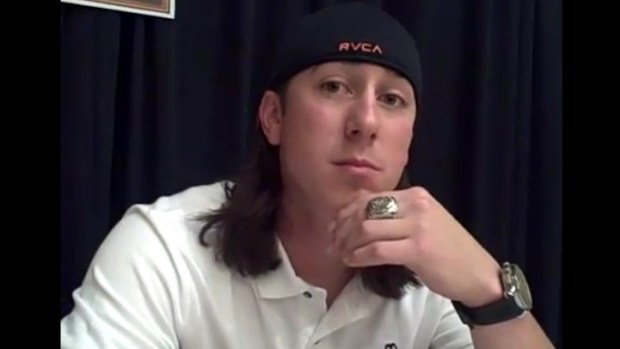 YouTube.com
Tim Lincecum's All-Star selection came under some heat from one of Bruce Bochy's buddies, Jack McKeon.
For whatever reason, McKeon seemed to think that Anibal Sanchez deserved the nod over Lincecum. And other people felt like Bochy was a bit of a homer when it came to naming his All-Star reserves.
So it was interesting to hear Lincecum discuss his -- and other Giants' -- selection to the midseason classic when asked if he thought it was a "reward" for the World Series win last year.
Lincecum wisely avoids jinxing Panda, who's on a pretty big hitting streak right now and he makes a valid point about his buddies Ryan Vogelsong and Matt Cain, both of whom are certainly deserving All-Stars.