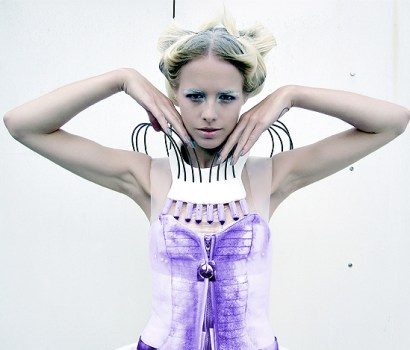 The last dress you'll ever need.
Besides having a decidedly sci-fi friendly name, the Pseudomorph self-painting dress is possibly the last ball gown a woman would ever need.
Dutch designer Anouk Wipprecht came up with a unique way to keep women fashion forward by creating a system of pneumatic control valves within a neck-piece that pump ink designs into absorbent dress material. The electronic circuits fitted on the back of the neck-piece are powered by a single 9 Volt battery. You can see the Pseudomorph system in action in the video above.
Via FashioningTech