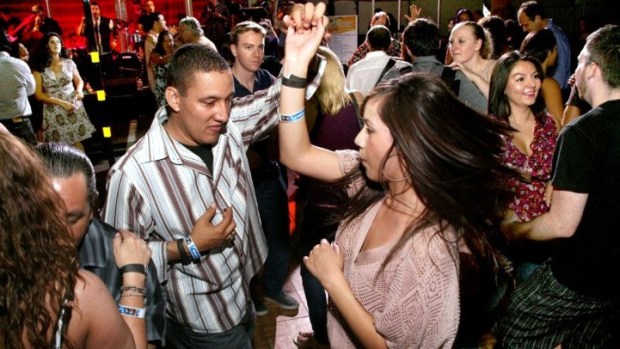 Festival of Latin Culture
The Festival of Latin Culture dances into downtown Walnut Creek on Saturday, Aug. 25.
NOW IS THE TIME: There comes a point in August when people can get a little inured to the fact that there are so many fine alfresco happenings within a short drive. Catching the next one, if you're busy, is always a possibility. But when we arrive at the final weekend of the month, and there is a really good free outdoor happening ahead, and those really good free outdoor happenings will soon be on the wane, we feel implored to grab the calendar from the wall and point at it, imploring people who like street fairs and such to not pass up opportunities. Here's your next one, and it is a great one: The Festival of Latin Culture in downtown Walnut Creek. It's set to party for an impressive nine hours -- nope, it isn't one of those fairs that is setting up tables as other booths are dismantling -- and it will do so on Saturday, Aug. 25.
ON THE ROSTER: Dancing to the likes of the Julio Brava Salsa Orchestra; performances by ballet folklorico and mariachi troupes; and piñata-making workshops for younger fest attendees (there is, in fact, a contest and prizes involved with this, so hooray to that). Contra Costa County's Hispanic Chamber of Commerce is the host of the free day, which lasts from 10 a.m. to 7 p.m. So, two more last words: Don't let summer end before making for a good free street fair. And two? Come to dance.