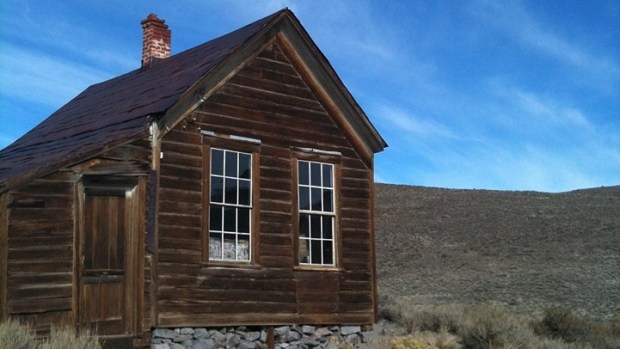 Alysia Gray Painter
Ready to venture to Bodie State Historic Park, Mono County, and other points eastward? Sonora Pass made its annual bow on Friday, April 18.
THE MODERN WORLD... isn't known for weathering inconveniences very well. We don't like to be rerouted in our car; we don't like train delays, and we aren't keen to get a package next week when we can have it in two days. And businesses respond to this with hurry-up-quick policies, which translates into many people typically getting what they want practically instantaneously. But what isn't instantaneous and never shall be? Nature. We're talking about the wild world, our leafy, watery cradle, the place where seeing a seed sprout takes time, and no amount of wheedling will produce faster results. Nature's unique timetable also means that, come winter, snow makes some of our state's mountain passes impassable, and thoroughfares like the Tioga and Sonora Passes hang up the proverbial "closed" sign for people who want to get from east to west, or vice versa, via their wheels. This is good, right? To slow down and remember that we don't occupy a world that's gone fully on-demand. But when spring springs, and ice melts, we long to road-trip-it, and travel we shall: The Sonora Pass, one of the winding hearts of the Sierra, opened on Friday, April 18.
MEANING... you're on your way to Bodie State Historic Park -- the perfectly preserved ghost town is so pretty come springtime, without summer's bigger bustle -- and fishing. Yep, fishing opens in Mono County on Saturday, April 26, if that's your pleasure, but if it isn't, Mammoth Mountain is keeping the ski scene going right through Memorial Day, thanks to some surprise springtime snow. And are wildflowers popping along the pass yet? They have a way of doing that 'round the Sierra 'round this time of year. Indeed, we're always happy to live by nature's timeline and not always our own. Good to see you again, Sonora Pass.