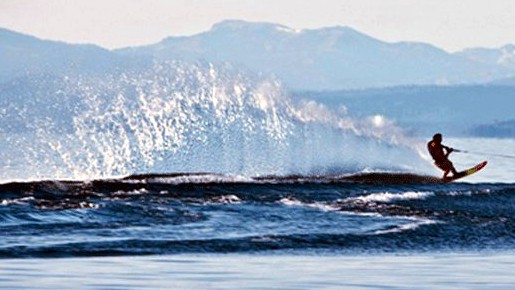 North Lake Tahoe
Memorial Day Weekend means that it is time to open up Lake Tahoe for the summer.
SHORE SOIREE: Of all the event names one comes across in a year, few have the lemonade-y tang of "Opening Day at the Lake." It's full of possibility, is all, and the promise of a stretched-out summer ahead, and the enjoying cozy bonfires, and relaxing on inflatable rafts (do not, of course, indulge in the last two activities simultaneously). And when it comes to North Lake Tahoe, "Opening Day at the Lake" actually means *four* opening days. Yep, the mountain playground is making the long weekend even longer; it'll be welcoming summer from Thursday, May 27 through Monday, May 30 with several tangy to-dos.
H2O HAPS: There's a cocktail competition, a BBQ for seaplane buffs, and the Tahoe Gal will commence paddlewheeling. Oh, and there are celebrations at several shore-close venues. If all this summer-sweet goodness has you personally missing your skis and snuggy, knit-warm clothing, take heart; Tahoe's own Alpine Meadows will open up its slopes for Fourth of July weekend.