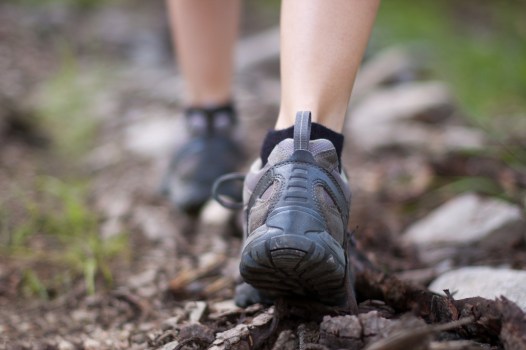 Shutterstock
The Bike to Hike Tours give cyclists and strollers a little bit of both. Oh yeah, and a whole lot of Yosemite National Park.
HOLIDAY COMBO: Advertising and entertainment both have some fun with what people like to do on their vacations. He wants to relax with a book, she wants to waterski, and so forth and so on. Anyone who has ever traveled with a partner or a friend knows that there's a kernel of truth here, no doubt -- no twosome ever agreed on the duration and intensity of every getaway activity -- but, too often, it is played up and played for laughs or unnecessary dramatics. A duo can usually find consensus on what to do with a blissfully open day in a faraway place, with a little give and take and patience and compromise. But what to do when one person is all about grabbing a walking stick and trudging out onto some trails and the other wants to grip a pair of handlebars and roll? Why you go to Yosemite National Park, of course.
BIKE AND HIKE TOUR: There are a few destinations that offer both wheels and walking in a single activity, but, let's just accept the reality here: Few destinations are Yosemite. In fact, only Yosemite is Yosemite -- um, we all got that, right? -- and there's only one Yosemite Valley Floor. That's what you'll roll out onto, by bike, and learn about "Yosemite history, geology, ecology, and see some of our favorite spots." Then you'll throw the kickstand down at various "scenic locations or trailheads" and "take short hikes from there." Yep, if you like biking, hiking, and sublimely beautiful spots, and your travel buddy does, too, you're in lovely luck. Clear about two and a half hours for this one, put aside money for bike rental and twenty dollars for the tour, and off you go to combo up your vacation day in the best way.