An Engagement Ring For Hollywood's Most Beloved Blonde?
Thursday, Sep 24, 2009 | Updated 6:30 PM PDT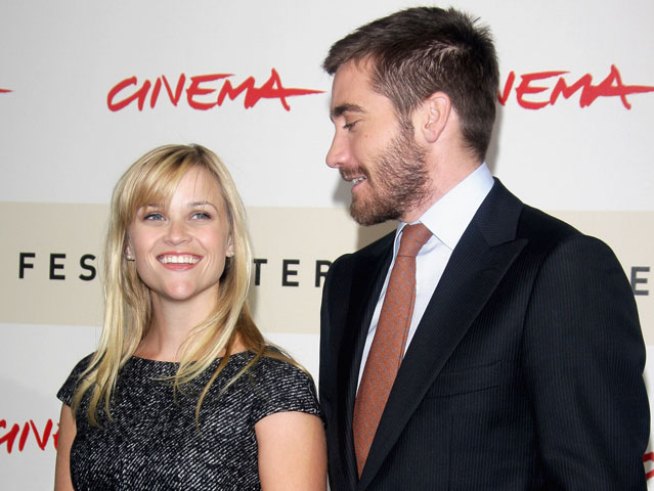 Getty Images
Reese Witherspoon and Jake Gyllenhaal met on the set of "Rendition" and were open about their relationship after her divorce from Ryan Phillippe was finalized.
Reese Witherspoon was spotted on Wednesday in LA sporting a gold diamond ring that the paparazzi claim is an engagement ring.
But according to Access Hollywood, Reese is not engaged to boyfriend Jake Gyllenhaal and the bling in question is not an engagement ring.
VIEW THE PHOTOS: Guess The Celebrity Stare
The couple, who met on the set of the 2007 film "Rendition," have fended off marriage rumors for quite some time now.
In August 2008, a rep for the "Legally Blonde" actress dispelled rumors the two were headed down the aisle.
VIEW THE PHOTOS: Jake Gyllenhaal
"It's not true," Reese's rep said at the time, of reports of an impending wedding.
Related Content from AccessHollywood.com:
VIEW THE PHOTOS: Reese Witherspoon
PLAY IT NOW: Reese Witherspoon Talks 'Monsters Vs. Aliens'
PLAY IT NOW: Access Archives: Jake Gyllenhaal
MORE ACCESS ON THESE TOPICS: Reese Witherspoon - Rumors - Paparazzi - Jake Gyllenhaal