BART Hops on the Twitter Train
From Facebook to iPhone, get schedules and info on digital devices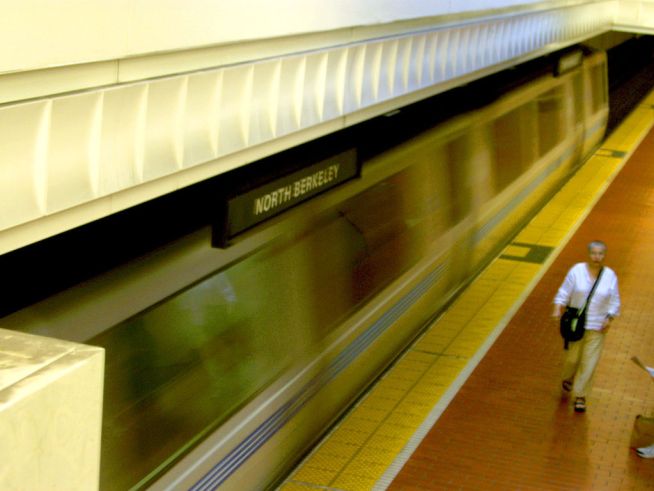 Tim Samoff
When's the next train leaving Berkeley? Don't just trust the disembodied voice -- check your iPhone.
If you need a little help navigating the Bay Area Rapid Transit system, you might turn to the BART Web site for help. But you can also turn to Facebook or Google Maps.
The multi-county agency has compiled a list of applications based on the scheduling and pricing data made available to software developers in 2007.
Whether you're rocking an iPhone, a Blackberry or a Google phone with the Android operating system, there's a mobile download for you.
You can even ping Twitter for real-time information via SMS using TrainText from programmer Andrew Blake.
While none of the applications will cure the case of halitosis from the rider sitting across from you, they may just make your morning commute a little easier. Photo by Tim Samoff.
Jackson West wishes these were around when he lived in Oakland.