CHP Cracks Down on DUI Drivers During Super Bowl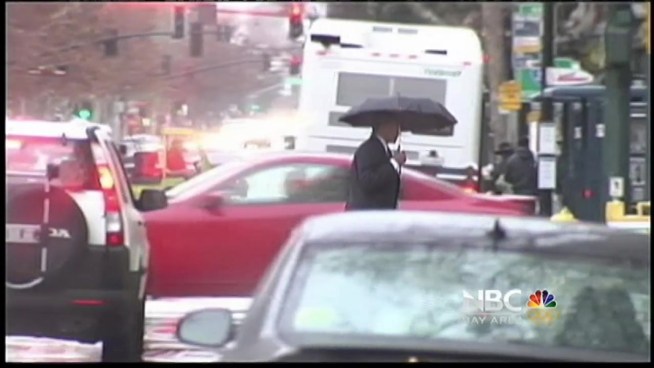 The California Highway Patrol cracked down on drunk drivers during the Super Bowl. Stephanie Chuang reports
It's a night Sgt. Nick Doko, an acting sergeant with the CHP office based in Hayward, has had to work ten years in a row. He compares it to New Year's Eve.

"People like to celebrate, have a good time, and alcohol's often a part of that," Dokosaid. "We're certainly okay with people having a good time but we always want to make sure people know that if you've had anything to drink at a party, your best bet is to have someone else that's going to be the designated driver."
According to the CHP, there were 221 alcohol-involved collisions across the state on Super Bowl Sunday 2012, injuring 114 people and killing five. On Super Bowl Sunday 2013, the CHP made a total of 390 DUI arrests.

"We know the Super Bowl is a time when people like to celebrate, and unfortunately, there are instances where people will celebrate and choose to drive," added Sgt. Doko.

Thanks to special grant money from the Office of Traffic Safety, the CHP has been able to add extra officers on patrol for the Super Bowl.

"We have about four officers on a Super Bowl Task Force, and we just had four officers on a Speeding and Dangerous Violations Task Force," explained Sgt. Doko. "That's an additional eight officers than we normally have on an night like this."

The problem only got worse as the Bay Area experience the first bit of substantial rain this year.

"You'll see people during the day have no impairment but they just don't judge the roads. We haven't had rain in awhile. People forget oil comes up to the surface, you need to slow down. Those people are spinning out. Then add alcohol into that which impairs your judgment."

In San Francisco, police also added more officers to patrol the city and look for drunk drivers. The saturated patrol began at 5 p.m. and will run until Monday at 1 a.m.