Legal Ruling Expected in AC Transit Contract Dispute
Sunday, Aug 1, 2010 | Updated 8:45 PM PDT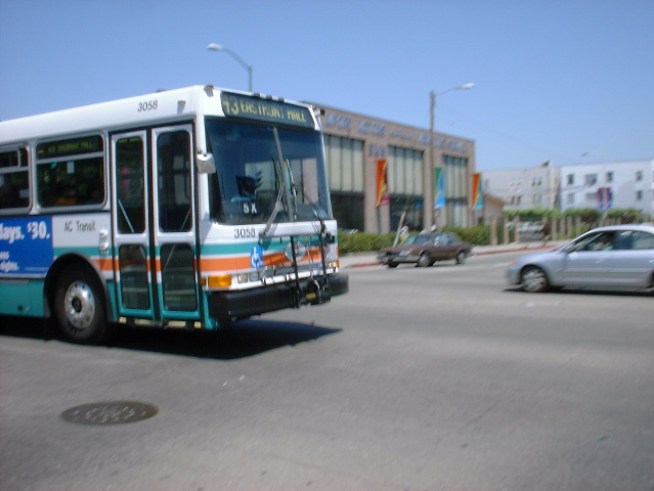 Salim Virji
An AC Transit bus was the stage for what has become a piece of modern epic poem spoken in the age of the Internet -- Photoshop, YouTube, Facebook and now a promotional hip-hop single.
A judge is expected to issue a ruling Monday in a contract dispute involving drivers and management for Oakland-based AC Transit.
The union representing drivers asked Alameda County Superior Court Judge Judith Ford on Friday for an injunction that would stop management from continuing to impose a new contract until an arbitrator can weigh in on the dispute.
Transit district officials imposed the new contract last month after three months of talks failed to reach a new labor deal.
Meanwhile, transit officials have been forced to cut some routes because of drivers calling in sick.
Union officials say drivers aren't taking part in a sickout, but management says about 15 to 20 percent of the transit system's drivers have been failing to show up for work.
AC Transit serves parts of Alameda and Contra Costa counties.