Facebook, MySpace Kiss and Make-Up
The two companies make joint announcement.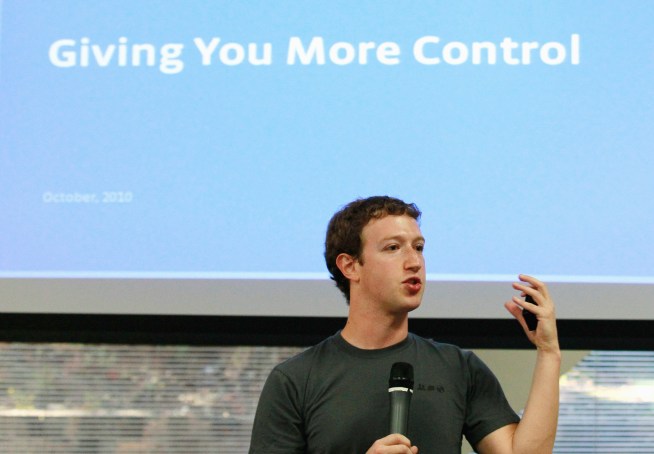 Getty Images
PALO ALTO, CA - OCTOBER 06: Facebook founder and CEO Mark Zuckerberg speaks during a news conference at Facebook headquarters on October 6, 2010 in Palo Alto, California. Zuckerberg announced the addition of personal groups of friends and the ability to download everything you have posted to Facebook. (Photo by Justin Sullivan/Getty Images)
Just to show there are no hard feelings for almost killing his company, MySpace CEO Dan Rose held a joint press conference with Facebook executives Thursday.
The two companies announced the integration of Facebook Connect on MySpace. It's an expansion of a partnership they called a "Mashup with Facebook," which basically allows MySpace users to share their content through Facebook.
While the news may not be Earth-shattering, it is a sign of that the hatched has been buried between the two companies. MySpace was once the social network, taking the mantle from Friendster.
But even before Facebook opened up its portal to non-students, the social network took a huge bite out of MySpace's once dominate role.
MySpace has since been sold to Rupert Murdoch and earlier this month it rebranded itself as a "social entertainment" portal as it searches for a niche to become relevant again.