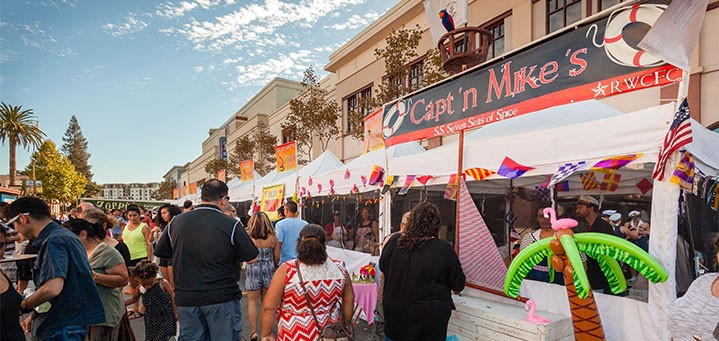 Redwood City is fired up for its 10th annual Salsa Festival on Saturday, September 30, 2017 from noon until 8PM! Salsa music, salsa dancing, and salsa tasting are at the forefront, featuring three stages with a variety of music, including Salsa, Latin Jazz, and Reggae.
Professional and amateur salsa chefs will be competing, and festival attendees will be judging! Public tasting is from 12:00-5:00pm, but it's best to arrive early to be sure to try them all!
Along with an array of salsa choices, local restaurants also offer their scrumptious fares throughout the day. This free festival also boasts public Tequila Tasting, free hands-on art projects, a children's play area complete with bounce houses, and much more.
Redwood City's Salsa Festival guarantees a fun-filled day of tasty salsa, great activities, music, entertainment, dancing, food, beverages, and a fine time for the entire family - So bring your dancing shoes!
Where: Downtown Redwood City - 2200 Broadway, Redwood City
When: Saturday, September 30 - 12PM-8PM