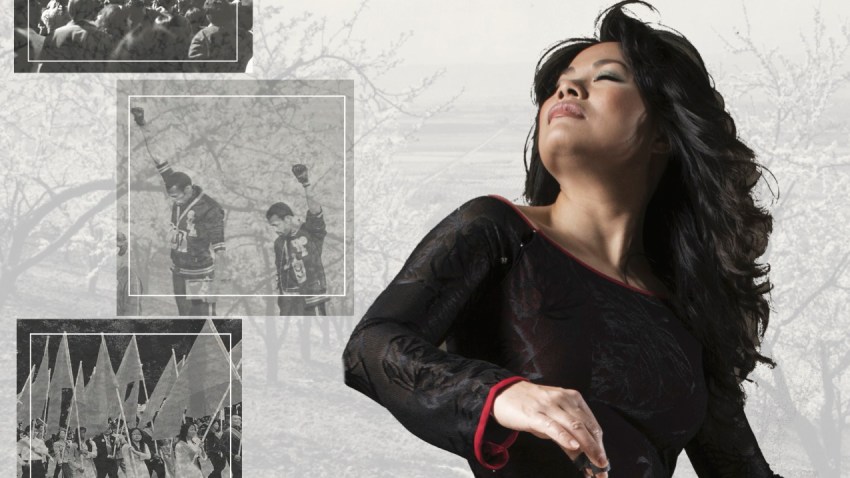 Sangam Arts announces the world premiere of "3L: Love, Life, Loss," a multimedia musical performance inspired by the stories of Vietnamese, Chicano and African-American residents of the Santa Clara Valley. "3L: Love, Life, Loss" shares the struggles, joys and triumphs of these three communities through a rich tapestry of music, video and spoken word.
Composed and directed by Emmy Award-winning musician and vocalist Van-Anh Vo, "3L: Love, Life, Loss" is based on Vo's extensive research on Vietnamese American history as well as her interviews with elders and historians from African-American and Chicano communities. By incorporating imagery, spoken word and a diverse array of musical instruments, producer Sangam Arts envisions reaching a broad audience that may be initially drawn to one of these elements but will leave with a greater understanding of the contributions of these communities and an appreciation for unfamiliar art forms.
The premiere presentation of "3L: Love, Life, Loss" features world-class musicians Jimi Nakagawa (taiko, percussion), Joshua Mellinger (frame drum, trap set, marimba), Mikhael Khalikulov (cello, electric bass), and Van-Anh Vo (Vietnamese traditional instruments, vocals), along with the talents of visual artist Ian Winters and sound designer Robin Whitehouse.
"3L: Love, Life, Loss" is a production of Sangam Arts and part of the organization's Mosaic Silicon Valley initiative, a grass-roots movement to foster respect and cross-cultural understanding in communities through global arts performed by local artists.
To purchase tickets, please click here.
WHEN: Saturday, June 22, 6:30pm
WHERE: Sunnyvale Theater, 550 E Remington Ave, Sunnyvale, CA 94087