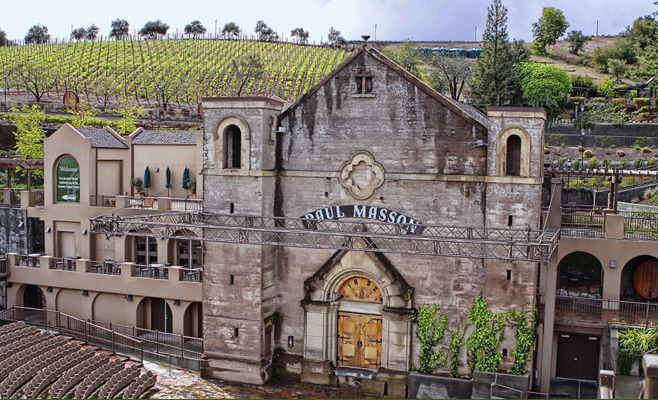 AEG Presents announced the addition of 90's House Party on September 23 and Third Eye Blind on October 12 to its impressive season lineup for the 2018 concert season at The Mountain Winery in Saratoga!
90's House Party will feature iconic artists Vanilla Ice, Coolio, Kid 'n Play and Young MC in an homage to all the rap and R&B hits that shaped a generation. Third Eye Blind will take a break from the summer festival circuit to headline one night only at The Mountain Winery.
The 90's House Party and Third Eye Blind performances will join the likes of Trevor Noah, Alanis Morissette, Roger Daltrey and The Who band members, American Idol Live!, The Gipsy Kings, The Temptations & The Four Tops, Frankie Valli, O.A.R., Daughtry, Culture Club and B-52s, The Original Wailers, Norah Jones and many other notable performers on the Mountain Winery's jam-packed 60th Summer Concert Series.
Tickets for the newly added shows will be available for sale to the general public on Friday, July 13 at 10am on the Mountain Winery site or through AXS. Loyalty Club Members who have purchased 4 or more shows to the 2017 season or the 2018 season may purchase tickets during the private Loyalty Club presale beginning Tuesday, July 10 at 10am until Thursday, July 12 at 10pm.
Celebrating its 60th concert season, The Mountain Winery, which hosts more than 250 events a year, welcoming over 150,000 guests annually, opened its concert doors in 1958 and hosted legendary artists in its first year including Etta James, Ella Fitzgerald, Miles Davis and Ray Charles. Many fans compare taking in a show at The Mountain Winery as if they are watching a performance in their own backyard, which makes the venue an artist favorite tour stop, attracting the likes of Lyle Lovett, Chris Isaak, Willie Nelson and more who return year after year to grace this iconic outdoor venue.
With breathtaking views of the South Bay from the tranquility of a working vineyard, The Mountain Winery is continually nominated for Best Outdoor Venue in the country.
For more info on all of the concerts available this summer visit the Mountain Winery website here.