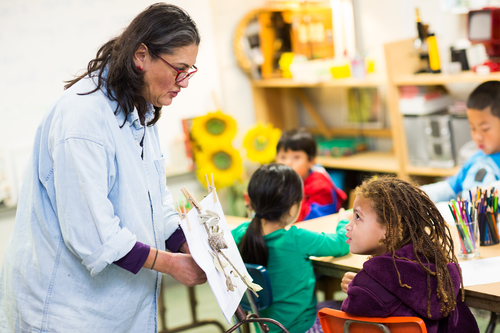 Join us on May 18, 2016 for The Inaugural Spark Gala, an event that will bring together our community—from civic and business leaders and local philanthropist, to our educators and parents—to recognize and honor distinguished principals and teachers who are innovating towards equity in their schools and classrooms, and applauding our visionary partners committed to accelerating achievement and ensuring success of every SFUSD student to realize their unique SPARK.
The Spark Gala is SFUSD's and Spark SF Public School's, the district's newly formed nonprofit, celebration that brings together our community—from civic and business leaders and local philanthropists, to our educators and parents—to celebrate and recognize the Mayor's Teacher and Principal of the Year, a tradition that celebrates and acknowledges outstanding San Francisco public school educators and leaders for their dedication and work on behalf of our City's young people.
In addition to celebrating our outstanding San Francisco educators and leaders, we come together to applaud you and our broader ecosystem of visionary partners who have joined together to truly transform education in this city, empowering our public school system to become an engine for growth and change throughout San Francisco.
This is a seminal moment in the city of San Francisco. How we prepare our students will have an impact on the community members they become. Investing in their success—as a district and as a city—will be reflected back to us for generations to come.
Event Details:
Wednesday, May 18, 2016
The Palace Hotel
VIP Reception 5:30 PM - 6:30 PM
Registration and Award Showcase: 6:00 PM - 6:30 PM
Dinner: 6:30 PM - 8:30 PM
Cocktail Attire