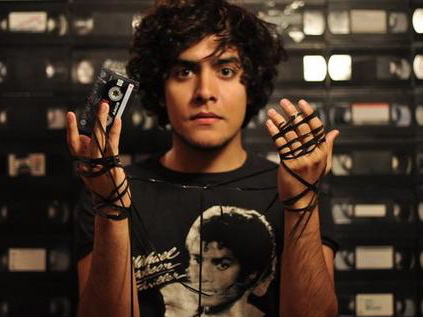 EXHIBITIONIST EXHIBIT: The universal symbol for censoring is nowhere to be found in at the Second Annual Erotic Art Exhibition Tour. ARTundressed kicks off tomorrow at the California Modern Art Gallery. The three-day event features sexy art, live music, DJs, fashion shows, body painting, live drawing, and photography.

SOUTH ASIAN RAVE: Tonight at Rickshaw Stop, Hacksaw Entertainment presents NEON INDIAN, an elusive new project from composer Alan Palomo. Neon Indian delivers equal parts synthetic nostalgia, Dreampop lullabies, and grinding guitar noise to create something eerier than the sum of its parts. Enjoy woozily nostalgic synth-pop tonight at 8 p.m.

THINKING KINKY: Tonight seems to be the evening of deviance. Explore CineKink: San Francisco, a touring version of "the kinky film festival" held annually in New York. Tonight begins with Kinky by A. Benjamin, a look into the religion, racism, and relationships of black American sexuality. The movie starts at 7 p.m. at the Yerba Buena Center for the Arts.


Tell us What You Did Tonight at Diddit.