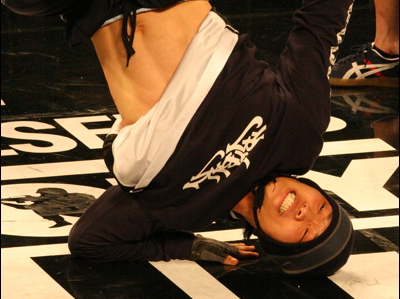 STEP UP: You've experienced the hype of cheesy, hip-hop-competion teen movies, but now it's time to witness the real thing. This weekend Micaya presents the 2009 San Francisco Hip Hop DanceFest! For 11 years, DanceFest has been presenting the highest quality professional Hip Hop Dance companies. Watch new artists emerge and evolve hip hop starting tonight at 8 p.m. at the Palace of Fine Arts Theatre.

50 YEARS OF NAKED LUNCHING: That's right, it's been five glorious decade since William Burroughs's amazing book first hit the streets. Tonight at An Evening with the Author of Naked Lunch, Burroughs himself will be at the SFAI Lecture Hall at 7 p.m. for a discussion of his thrilling counterculture novel.

MORE NUDE LUNCHING: In case you don't make it to An Evening with the Author, or if you're just that obsessed (don't worry, everyone else is too), you can also save a spot in your schedule this Sunday at 7 p.m. for Naked Lunch Redux hosted by Peter Maravelis. Local authors will be reading excerpts from the work at Amnesia Bar.

ANDRE AGASSI: The latest culprit in the theme of tell-all books, Andre Agassi is holding a book signing for his autobiography, Open, at Books Inc in Opera Plaza. Fake mullets, meth addition and a growing distaste of Brooke Shields are all featured in this Australian's thrilling behind-the-scenes read.

LIGHT A CANDLE: Tonight at Cafe Du Nord, enjoy a musical fusion that stays true to its Brazilian roots. Forro in The Dark mixes elements of country, dub, surf rock, and Brazilian Popular Music, while keeping its hold on the original idea behind forro: the dancing. The New York City-based band will be performing their second album, Light A Candle, at 9:30 p.m.