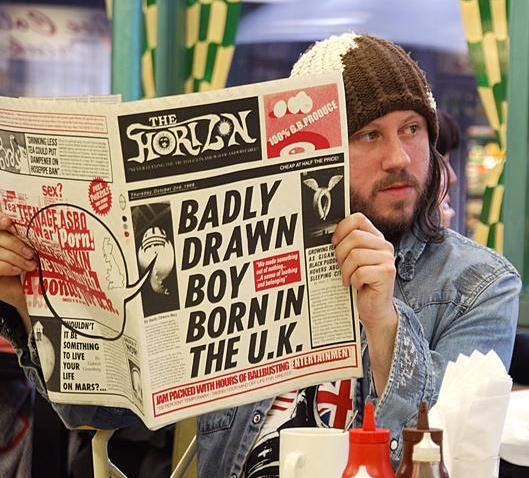 After some intensive, seclusive recording session, Badly Drawn Boy had 20 strong songs ready to rock for the new album. Now Damon Gough takes his show on the road -- to Cafe du Nord, tonight.
From Gough's MySpace page, there's a bit of an exhale and head-scratching about his over-the-top efforts.
'I think I lost grip on what I was actually trying to do,' says Damon Gough, softly. 'I had this goal in my head of putting out five albums in five years, from The Hour Of The Bewilderbeast in 2000. That was my big mistake. That was stupid. In a way I rushed it. At the end of those five weeks I didn't feel it was going in a direction I liked. And I just walked away from it and left those songs alone.'
Here are vids from the recent album. And here's where you can score tix.
-----------------
Black Crowes, that college-staple stalwart, is playing three nights at The Fillmore, tonight through Thursday night.
Surely 20 million albums being sold is indicative that something will shine through their set list for you.
Tickets are $60, but they're trending at $100 on StubHub.com.