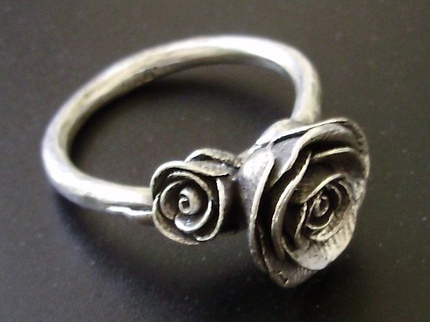 KISS FROM A ROSE: Everyone knows how the old poem goes: "roses are red, violets are blue..." Scoop up this Double-Rose Ring and you'll fall in love with...you! Leave the grade school rhyme behind with this fantastic accessory, forget the primary colors and absolutely refuse to share!

HORSE OF A DIFFERENT COLOR: A different color or two, that is. This Zebra Stripe Mandy Zipper Pouch Clutch is the perfectly petite statement piece. Capitalize on the animal print trend without buying more one more leopard mini-dress.

MOVING ON UP: Harputs Market has been relocated and is now Harputs Union at 140 Geary in Union Square. Pop in this week and get 35% off everything in the shop, including Commes des Garcons and Y-3.