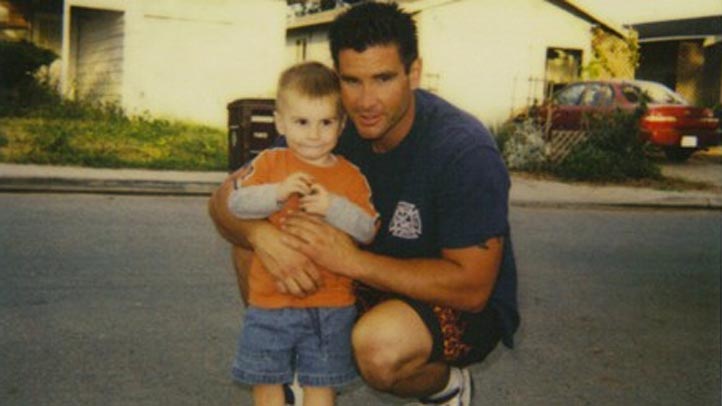 The family of beating victim Bryan Stow is speaking out about the cellphone video that surfaced on the celebrity website TMZ.

The video shows the Bay Area paramedic sitting in the stands at Dodger Stadium while a man wearing a blue jersey with the words "Banda 23" on the back confronts him.

Stow's cousin John confirmed that the man in the video is Stow, who remains hospitalized in San Francisco.

John Stow told the Associated Press that the woman who shot the cellphone video has been in touch with the family.

He said she told them that the man in the shirt was trying to instigate a fight with his cousin, who put his hands up and told the man in the Banda 23 shirt to "respect the game."

TMZ claimed to know the identity of Banda 23 and published the contents of an email purportedly from the man wearing the Banda 23 jersey in which he stated Stow made a rude remark about Dodger dog hot dogs.
The email sender stated he warned the man he had gone over the line.

The Stow family said that he had texted a relative 45 minutes before the end of the game about what he claimed was an "intimidating scene" at the ballpark.