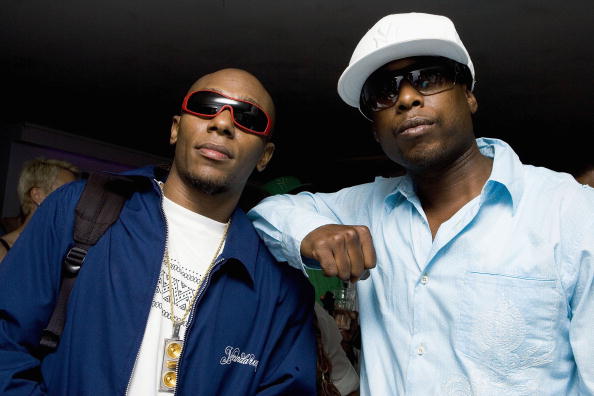 Why do Mos Def and Talib Kweli perform frequently as Black Star? It's because the two Brooklyn rappers go together like peanut butter and jelly. Mos Def's circuitous reasoning and dips into vocalese scatting and heartfelt singing blend well with Kweli's hard-edged flow rich in metaphors and similes.
So even though Black Star hasn't made an album in nearly 15 years — yes, it has been that long — fans still clamor to hear them. It helps that Mos Def & Talib Kweli Are Black Star is considered a classic hip- hop record, with plenty of breakout singles like "Respiration" and "Definition." And the duo has been successful as solo artists, too. Kweli is prepping his latest album, Prisoner of Conscious, for release sometime this year, while Mos Def follows an idiosyncratic path as a live performer, media critic and
activist Yasiin Bey.

Opening acts during their March 23 show at the Fox Theater include veteran local DJ D-Sharp and First Light, the latter a new collaboration from Hieroglyphics members Opio and Pep Love.