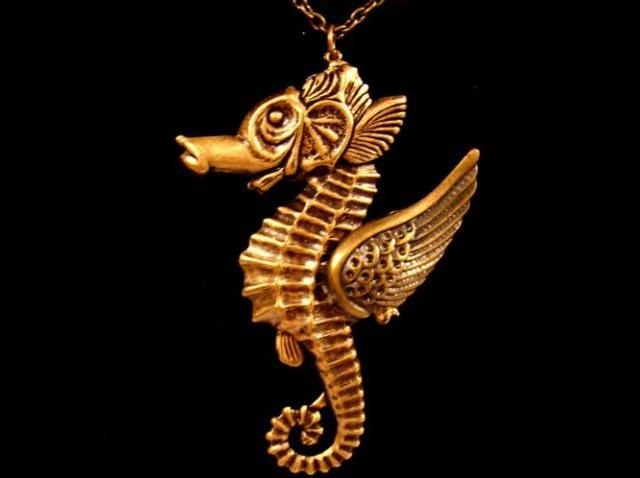 SCI-FI SEA CREATURE: You don't have to know what steampunk is to appreciate the awesomeness of this necklace from San Francisco-based company Steam Society Designs, $28. If you're in a particular funky mood, consider their Gears Gadget Necklace, too.
NOO TO YOU?: Our blogger friends at SF Indie Fashion tell us that San Francisco label Nooworks may be about to open its new store. Until then, check out their stuff at their website, particularly their super-cute jewelry.
VOTE ON OUR BAG: So we bought a purse at TJ Maxx for $40, originally $70, and now we can't decide if we should keep it or return it. Take a look and submit your vote in the comments.