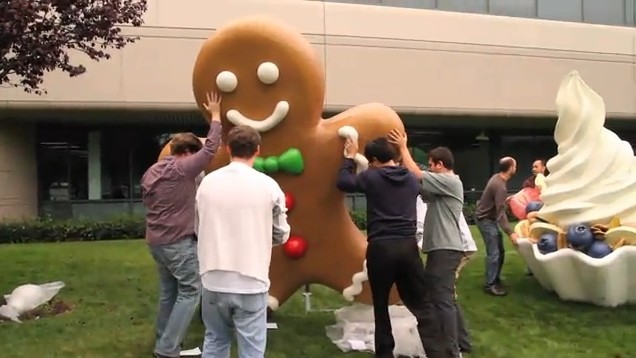 Many Android phone users are awaiting the Android 2.3 update, or Gingerbread, but when that will be is entirely dependent on the manufacturer, Google said. And so far, it looks like many manufacturers are taking their time -- with only HTC's Nexus One and Samsung's Nexus S, both using a cleaner version of Android, so far getting the update.
Google released the open source version of Gingerbread in December, but because individual manufacturers "customize the experience" or tweak the code it may take time. "There's a lot of of tweaking to get a piece of software on a device to run bug-free, it's not a quick and easy process, "a Google spokesman told Press: Here.
That's why it's been five months and some manufacturers have yet to release the Gingerbread update. While others have compiled lists of manufacturers and updates and debated whether manufacturers will even both with updating some models. (The consensus is that manufacturers will likely update newer phones, but older phones will be less likely to be updated.)
Gingerbread is supposed to give Android handsets better speed, battery life and a cleaner interface than Android 2.2, or Froyo, which was released last June.
For those you have a year old or newer Android phone, your update may occur soon. If not, the only way to get the latest version of Android is by buying a new phone.