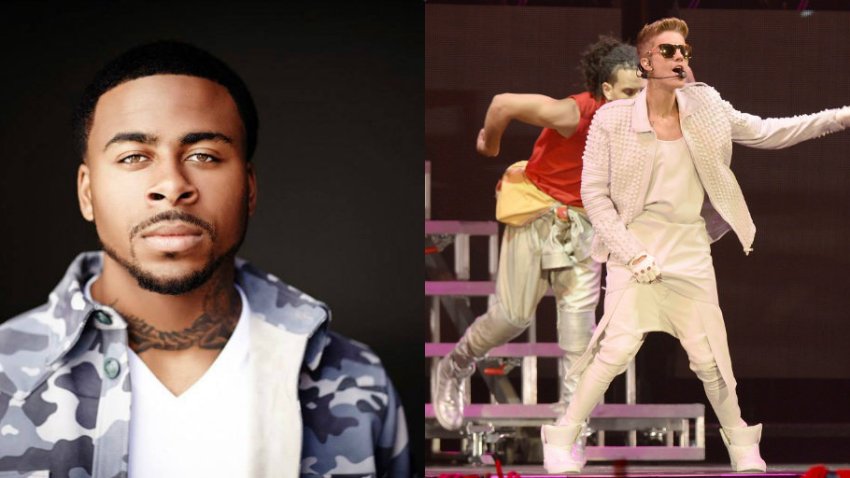 Justin Bieber makes a surprising guest star cameo on a Bay Area rap remix this week, appearing with Fairfield's Sage The Gemini and Richmond's IamSu in the new remix of "Gas Pedal."
"I'm trying keep this here alive, the Bay's respirator," raps Sage The Gemini, also known as 21-year-old Dominic Woods, on the new version of the song.
It's been a tremendous year for the rapper, who saw certified gold sales of the original version of "Gas Pedal" through his partnership with San Francisco's Empire Distribution; the single is nearing platinum sales. Sage and Empire have since entered into a joint venture deal with Republic Records, the label formerly known as Universal Republic that is home to artists like Lil Wayne, Drake, and Nicki Minaj.
He has also had two hits on the Billboard Hot 100 chart this year; "Gas Pedal" landed at number 29 and "Red Nose" peaked at number 54. His new single "College Drop" has been out for three days as of press time and has cracked the iTunes Hip-Hop chart at number 14.
Bieber has long been a believer in the song and reached out to Sage to do this remix. Sage and IamSu both recorded new verses while Bieber weaves in and out of the track and manages to make it even catchier—a difficult feat considering the infectiousness of the original.
Hear Sage The Gemini's "Gas Pedal" remix with Justin Bieber and IamSu on Soundcloud or purchase on iTunes.