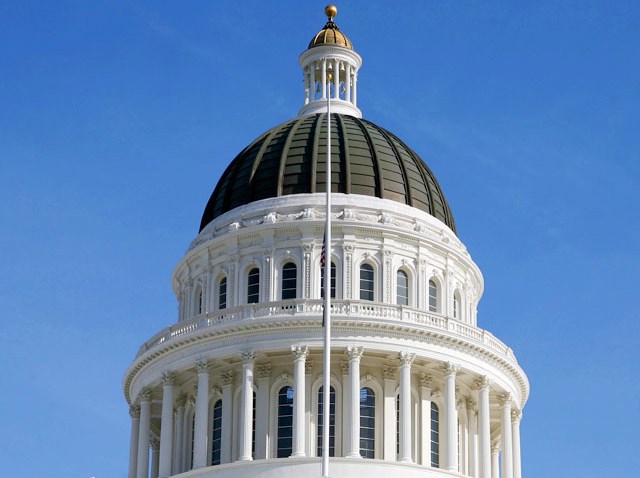 "Our view," said Nathan Barankin, a spokesman for state Senate President Pro Tempore Darrell Steinberg, "is the Legislature doesn't tell itself what to do by statute. It does it by rule."
That was Barankin's explanation,reported by the Los Angeles Times, of why the Legislature's upper chamber killed a measure by Assemblywoman Alyson Huber, D-El Dorado Hills, that would have statutorily required the salaries of all lawmakers and staff to be annually posted online.
Huber's measure, AB 2064, was prompted by recent revelations that city officials in Bell received ginormous pay and pension benefits, unbeknownst to residents of the small, working-class municipality.
Her colleagues were supportive of the provision of her bill that would have mandated that salaries of city and county officials throughout the state be published online. But they drew the line at her proposal that the Legislature be held to the same requirement.
What confounded was why Steinberg and his fellow Senate leaders found Huber's measure so objectionable. After all, salaries of lawmakers have long been available online on a website maintained by the California Citizens Compensation Commission.
Indeed, not until the state Senate "voluntarily" posted the salary information online – ostensibly to show Huber that her proposed statutory requirement was unnecessary - and the Assembly followed suit did the public get a hint of what Steinberg and other Legislative leaders really were trying to hide.
It was not the statutorily determined salaries of lawmakers, but the secret, unchecked salaries of the legion of staff working for the lawmakers. What we have in the state capitol is a patronage system financed by California taxpayers.
A case in point is the 24 individuals working for the Assembly's Democratic Caucus, averaging $135,000 a year. Fifteen of the high-paid 24 are listed as Chief Consultants; another five as Principal Consultants. If there really was transparency in Sacramento, they would be listed as political apparatchiks
Senate Republicans play the patronage game as well, although they generally do not pay the generous salaries the Democrats do. The GOP employs 34 individuals who are listed either as Policy Consultants, Fiscal Consultants or Caucus Staff.
The most egregious example of payroll patronage is Steinberg himself. He has 36 staffers at his beck and call, including not one, not two, not three, but four Executive Assistants. His bloated staff costs California taxpayers more than $1 million a year in salaries, not to mention benefits.
The Legislature has more staff than it needs and a higher payroll than the state treasury can afford. Only because Senate and Assembly leadership felt compelled to post staff salaries online has the public learned of that outrage.