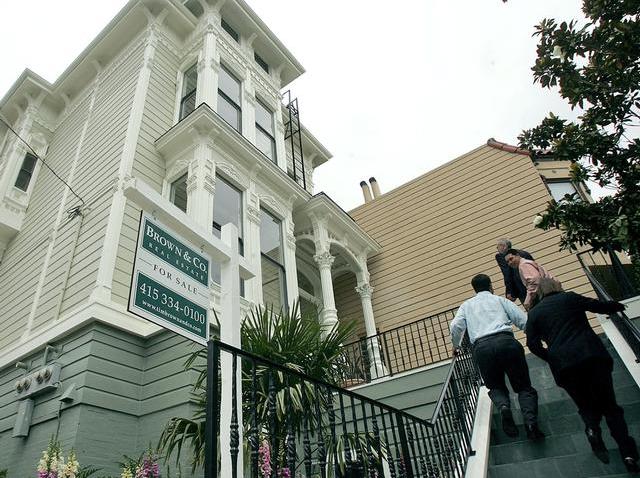 It seems San Francisco's single largest residential taxpayer is trying to trim his bills a bit. John V. Sperling, son of University of Phoenix founder and veep in its publicly traded parent company, snapped up some of the city's priciest properties over the last decade: a Presidio Heights manse for $15.5 million, Russian Hill's $14 million "Stevenson House," and a $32 million uncompleted Pacific Heights property that's still "unfinished" and has been for sale since 2006 at $65 mill.
That wasn't hoarding, folks, it was love! From a 2007 Chron piece on the Sperling family's holdings: "They do not buy homes to flip them. They do not buy properties to make a profit. They buy homes for the preservation of good architecture, for the location, and for their true love of beautiful homes."
But it appears love wasn't enough to make up for$800K in annual property taxes, so the mogul is looking to downsize. The Stevenson House is up for grabs at $18.8 million, and the Presidio red-brick abode is priced at $19.5 mill. We're impressed by Sperling and his broker David Barrett's optimism on those pricepoints. Barrett says, "The market is probably perkier right now than most people think." Oh really, sir? He then added: "I sound like a goofy optimist." Yes, well, we didn't say it.
Copyright CURBD