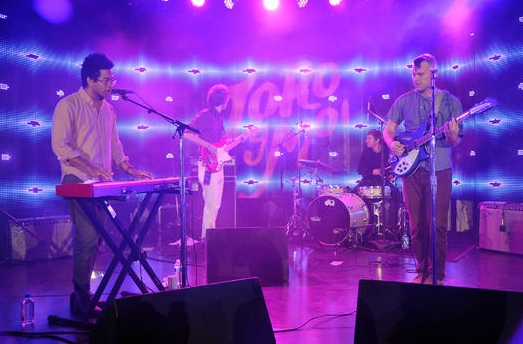 Modest Mouse, Passion Pit, MGMT, Beach House, and Toro y Moi are among the featured acts set to perform at a new all-ages event called First City Festival at the Monterey County Fair and Event Center on August 24-25.
The same location was also the site of the Monterey International Pop Festival in 1967, which brought icons like Janis Joplin, Jimi Hendrix, and The Who into a world spotlight. This event channels that spirit with a balance of established and up-and-coming artists on the bill.
Other artists planned for First City include Purity Ring, Neko Case, Devendra Banhart, The Black Angels, Washed Out, Father John Misty, and The Hold Steady. Food and wine tastings and carnival attractions will help round out each 10-hour day.
Tickets go on sale at 10 a.m. on May 31, with a layaway option for the two-day general admission and VIP passes, which start at $149.50.