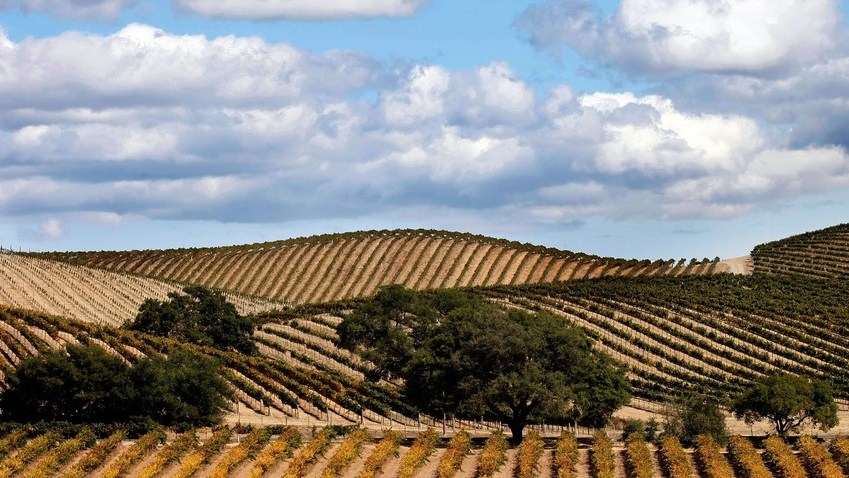 A jaunt on the well-trodden wine country circuit's sure to produce memories you'll be dying to share with everyone, only to find out they all share the exact same memories. Distinguish yourself, at the AVIA Napa.

The second in a collection of four boutique hotels popping up this year (the first's already opened in Savannah, Georgia), AVIA boasts 141 luxuriously rustic rooms in downtown Napa, but one-ups other bourgie joints thanks to a concierge with impressive under-the-radar connections who likens lodging with AVIA to staying with a "host family." So play your cards right, and they just might give you the good goulash.

Pre-or-post arrival, just tell reception exactly what kind of valley action you're after, and the concierge will appeal to any number of local big-timers -- from the Ceja Vineyard's owner, to Chronicle food writer Janet Fletcher, to...the mayor -- to determine spots to recommend. For example, the choicest table at a tiny Napa resto, a dank clandestine tasting room beneath a winery, or even...city hall.

All rooms rock nine foot ceilings, white marble bathrooms (with waterfall showers), 42-inch flatscreens, and Wi-Fi; the pimpest feature fireplaces, six-foot floor-lit soaking tubs, and retractable glass walls that either lead to private lounge-chair-equipped balconies, or the kind of footage that keeps Tom Bergeron living like a sweet prince.

There's also a host of places to chill onsite, like a ground-floor wine bar n' resto (plating stuff like charcuterie, Moroccan-spiced lamb chops, etc), and a second floor garden terrace w/ a fire pit and "star-gazing swing", where you'll be helpless against using some astrological sweet-talk you can only hope she shares with absolutely nobody.
They're taking reservations for July 1st and onward; score yours at AVIAHotels.com/Napa

Copyright Archive Sources