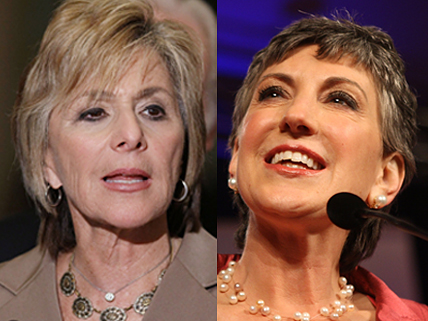 It looks like it could come down to the wire for California voters on Nov. 2 in the U.S. Senate race.
A poll conducted by the Public Policy Institute of California released Wednesday shows incumbent U.S. Democrat Sen. Barbara Boxer holds a slight lead over her challenger, former HP CEO Carly Fiorina, running on the Republican ticket.

Although the numbers have diminished since September, the poll shows Boxer still has the advantage when it comes to likely voters with 43 percent to 38 percent. Boxer's lead has slipped by two points.

Fiorina recently said during a campaign stop that negative ads against her have not been doing their job and her spokeswoman, Julie Soderland, says the poll proves Fiorina is gaining momentum.

Boxer's campaign manager said the senator has always anticipated the race becoming tighter as the election nears.

"The good news is we're still ahead," Campaign Manager Rose Kapolczynski told the AP, "and we have a strong campaign here for the next 13 days."

The poll was conducted by telephone in English and Spanish from Oct. 10 to 17 and the margin of sampling error is plus or minus 3.5 percentage points for the 1,067 likely voters surveyed.