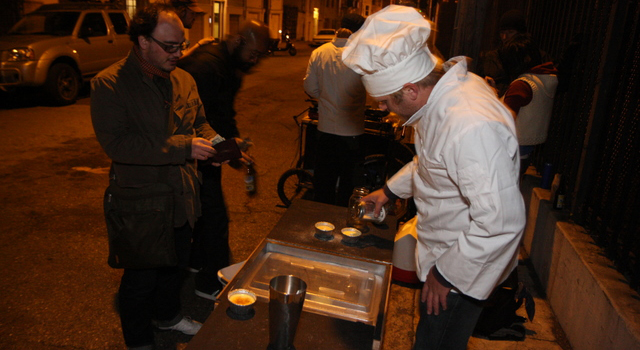 Twitter not easy enough to keep track of your favorite street food vendor slaving over a hot grill on the streets of San Francisco? Then SF Gate is your new best friend.
The online companion to the San Francisco Chronicle has just launched a new way to follow your favorite hipsters who sell foodstuffs in and around the City.
Introducing the Evolving Food Carts Map, a handy little centralized to tool to track all the regular nomadic suspects, from the Bulgogi BBQ in San Jose to the Let's Be Frank cart in Crissy Fields.
Mobile treats. Yum.
Eater SF contributed to this story.