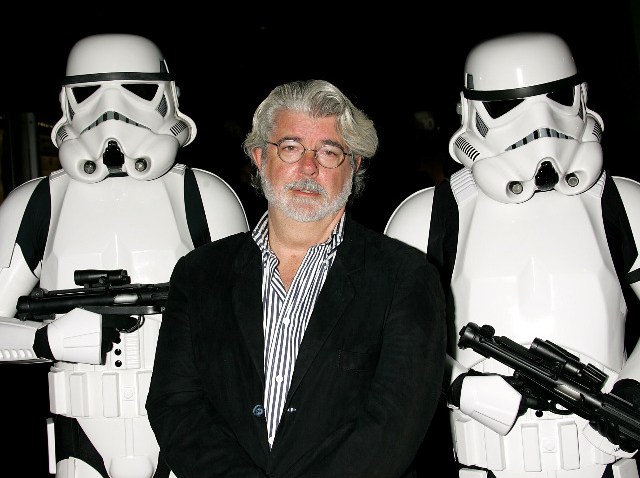 The force was strong with someone else on this one.

Star Wars creator George Lucas has lost a court battle in the United Kingdom, a case in which Lucas attempted to halt a British prop-maker from crafting and selling replicas of the iconic white helmet worn by the armored stormtroopers, according to the Associated Press.

The helmet-maker, Andrew Ainsworth, had sculpted the original helmets first seen in movie series beginning in 1977, and had used the original molds to make and sell identical replicas. Lucas, however, had argued that the helmets should be considered sculpture, and not movie props, and that they are ergo protected by copyright laws for a longer length of time.

A UK court sided with Ainsworth, but at the same time agreed with Lucas's attorneys in that Ainsworth should not be allowed to sell the helmets in the United States, a ruling with which Ainsworth agreed.

So to be a real stormtrooper, one must go to England.
Copyright FREEL - NBC Local Media