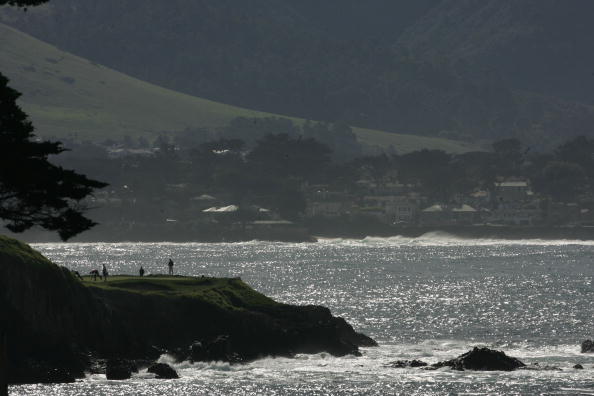 An autopsy today could determine exactly how two teenage boys died while scuba diving in the Monterey Bay over the weekend.
17-year-old Stephen Anderson and 16-year-old Keegan Aiazzi were football players at Carson High School in Nevada. They were on a school trip and among 19 students scuba diving Saturday morning.
At about 11:30 a.m. everyone swam to the surface. That's when they noticed the two boys were missing. About 45 minute later, Anderson and Aiazzi were found at the bottom of the bay.
The boys were brought back to the surface, but emergency crews say they were in cardiac arrest and could not be saved.
Students say their classmates will be missed.
"I will never meet two guys like them," said Morgan Kleine. "They were extraordinary. Nicest guys. Just kind hearted. You don't find many of that."
"It's going to hit hardest when I'm sitting in class and they're supposed to be sitting next to me and they're not going to be there," said Jeremy Vernon.
The superintendent of the Carson City School District says the boys were in an oceanography class. They were on an annual trip to Monterey that involved several dives and a visit to the Monterey Bay Aquarium.
The deaths are under investigation.