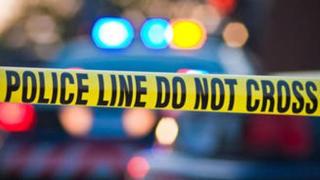 A 77-year-old woman died Friday evening in Fremont after being struck by a bus, police said Saturday.
Officers responded at 7:12 p.m. to a report of a possible hit-and-run collision at Fremont Boulevard and Sundale Drive, according to police.
A man driving a bus had been going south on Fremont Boulevard before stopping at a red light at Sundale Drive, police said.
The woman was trying to cross Fremont Boulevard in the crosswalk when the light turned green and the man drove the bus into the intersection where it struck the woman, according to police.
Paramedics found the woman unresponsive and suffering from major life-threatening injuries and they pronounced her dead at 7:21 p.m., police said.
Officers located the bus driver and he is cooperating with the investigation, according to police. Officers believe neither alcohol nor drugs were involved in the collision, according to police.
Police released the driver after he spoke with officers, police said.
No one was on the bus at the time of the collision, according to police.
Anyone with information about the collision is being asked to get in touch with Officer Lan Tran at (510) 790-6800 or ltran@fremont.gov.