As more information is revealed about the tragic shooting at a Sikh temple in Wisconsin, the horrific massacre on Sunday is touching the lives of Sikhs in the Bay Area.
Jasvinder Sohal told NBC Bay Area in an email Monday that his wife's relative, Satwant S. Kaleka, died in Oak Creek, Milwaukee on Sunday, one of six temple victims to die by gunfire.
The seventh fatality is that of former Army Sgt. Wade Michael Page, who used to be the former leader of a neo-Nazi group called End Apathy. No clear motive has yet been revealed, but the FBI said Monday that agents were looking into his ties with white Supremacist groups.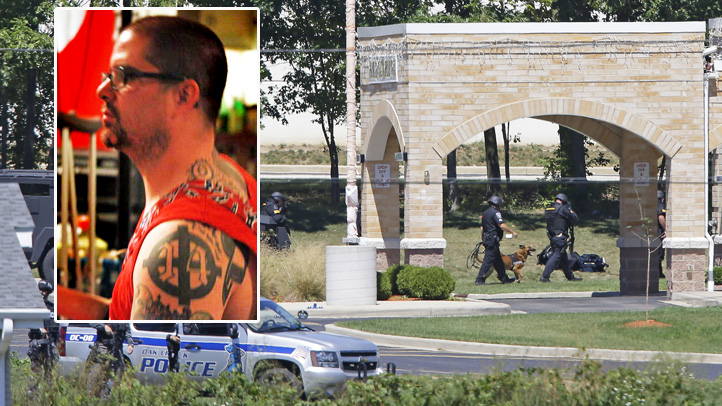 Page was shot and killed by police after he allegedly opened fire Sunday on worshipers at a Sikh temple, or gurdwara, in the suburban Milwaukee.
Sohal, who lives in the South Bay, said the 65-year-old Kaleka was president of the Sikh temple.Originally, the family thought Kaleka had been injured. But about ten hours later, Sohal was told the grave news. He has tried getting more details from Wisconsin, but has not been able to just yet.
Aside from Kaleka, the names of the other victims are: Sita Singh, 41; Ranjit Singh, 49; Prakash Singh, 39; Paramjit Kaur, 41; and Suveg Singh, 84.
Like many other Sikh communities around the world and nation, the San Jose Sikh temple, the largest and most expensive in the country, is holding candle light vigils this week to honor the memory of those lost, according to lay leader, Bob Dhillon.
The first vigil will be held on Wednesday at 8 p.m., and the second will be an open house on Sunday. The community is invited to join the Sikhs for a free vegetarian lunch on Sunday.
The San Jose temple is at 3636 Murillo Ave.